That's Not Academics, Texas; It's Religious Indoctrination
<!– Place this tag in your head or just before your close body tag –> <!– Place this tag where you want the +1 button to render –>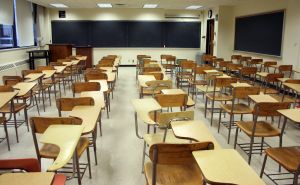 My newest piece, "That's not academics, Texas; it's religious indoctrination," is up at Toledo Faith and Values (the local hub of The Religion News Service). A recent report on Texas religion courses in public schools showed a significant bias in teaching for several districts. In some of these instances, the bias was deemed intentional.
Texas has a policy that religion courses are to be taught academically, that is, without sectarian bias. Apparently, more than a few teachers were completely ignoring these rules.
In other situations, the bias was considered unintentional; teachers were likely unaware that what they were teaching was strongly one-sided.
Even though I see it often in higher education, it always surprises me when I hear seemingly unaware students make broad pronouncements on controversial subjects (creationism, sexual orientation, politics) as if their peers agree. As the teacher, I can enlighten these students to the possibility of contrary views or that they might be offending others. When the individual with this blindspot is the teacher serving the public (as they do in Texas), however, this can make for a big legal mess.
In the meantime, until Texas gets their system fixed or courses are challenged in the courts, some students will be watching movies like the Left Behind series and be taught that the Jews are responsible for deicide. What could possibly go wrong with that?
When Texas passed H.B. No. 1287 in 2007, which allowed for the "academic study" of the Bible, they must have seen this coming.

According to a recent report ("Reading, Writing & Religion II: Texas Public School Bible Courses in 2011-12"), while some school districts are offering successful, academic courses on the Bible, many were of "mixed quality," and a "fair number of courses are blatantly and thoroughly sectarian." In some cases, students are being taught racist theories of human origins, young earth creationism, and a host of other ideas ripe for a challenge in the courts…read the rest of the article.